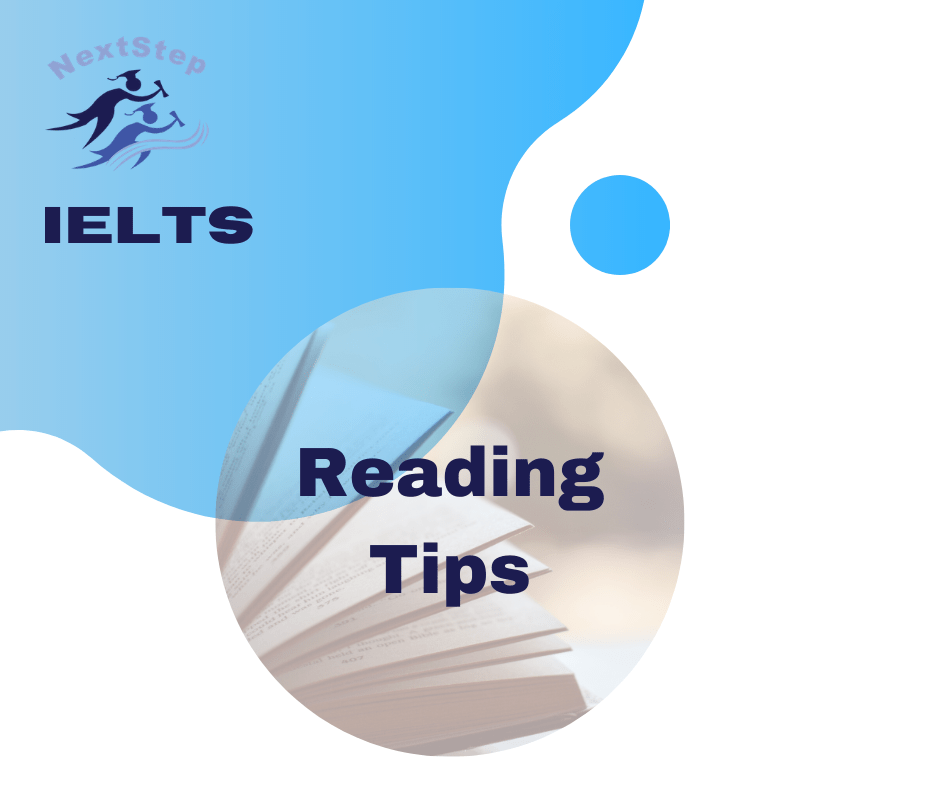 8 IELTS Reading Tips for Band 9
The given 8 IELTS reading tips for band 9 will definitely help you out to achieve an extraordinary goal in the IELTS reading module. Practice is surely needed but if you continue your practice by maintaining some of the tips it would be beneficial in terms of getting outstanding score. In reading 10 rules should be followed these are given below:
1. Improve your reading speed: In IELTS reading section "speed" is the first and foremost thing to do. You have to read fast to find the information. There will be such short time limit which will seem like a challenge to complete all the questions in given time. Faster you read faster you could answer. So, upgrade your speed level of reading. Other than that you will not be able to answer all the questions.
2. Enrich your vocabulary: It is the first and foremost thing to do. Get to know the unknown words and phrases. As you will find the synonyms in the question which will be different from the given text. That's why gaining wide range of vocabulary will be an advantage for this module.
3. Introduce yourself with ticklish passages: Read more and more. Get used to with new topics. Read the BBC news, read about economy, and read about new inventions. Keep yourself up to date with various kinds of information. So you don't have to trouble with the unfamiliarity. The passage might be of any topic however, you get yourself prepared if you have enough time before the test.
4. Follow the main words: Everyone should follow the keywords. In every question you will get a keyword that will help you to find the answer. However, you have to be careful about the paraphrased keywords. Dates, numbers, places these are the certain keywords that you have to follow. By practicing you will learn soon how to use keywords correctly in answers.
5. No need to understand the whole passage: This is one of the most important suggestion of your " 8 IELTS reading tips for band 9".  This task is more about identifying the answers rather than to understand the passage. "Headline Matching or choosing a title" except these two types of questions any other questions will be informative base. So, one should focus on locating the information or the keywords given in questions.
8 IELTS Reading Tips for Band 9
6. Scanning and skimming the passage: Scanning refers to the ability of identifying keywords. There will be given a strict time limit where you have to find out the information and answer it correctly. Scanning is how fast you can locate the keywords. Skimming refers to the general idea you get from the passage. Do not waste more than 2-3 minutes for this. Getting a general idea about the passage doesn't mean you need to understand the whole thing.
7. IELTS practice reading test: You should practice a lot on a regular basis otherwise you won't improve yourself. Because practice makes perfect. To improve your reading skills and to assess yourself you should go through some tests. After practicing these tests you will get to know where the lacking is. That's how you can know your ability and improvements. Before you sit for the exam make sure you practice a lot these reading tests.
8. Fix your weaknesses: First you have to know where the problem is. In order to fix the problem you have to find it out first. Know your weaknesses so that you can overcome those. If you are slow in reading then try to read as faster as you can. If you are struggling with finding keywords keep practicing on it. If you do not understand the questions or passages then try to improve your English language learning.
These 8 IELTS reading tips for band 9 the will help you to reach your desired goal. Try to practice as we mentioned here. By following above described rules you can certainly improve your reading. Good luck.