OET Coaching in Dhaka
On-Campus & Online OET preparation courses
Great news Next Step Learning is now offering OET Coaching in Dhaka at our Uttara campus and online. Courses run by highly experienced experts qualified from UK & China.
The Occupational English Test (OET) is an English language proficiency test designed for healthcare professionals. OET is available for 12 different health professionals including doctor, nurse, dentist, physiotherapist. OET is getting popular among the health care professional across the world. Most of the doctors, nurses, dentists and physiotherapists prefer OET because of familiar exam content compare to IELTS, PTE  or TOFEL.
Our OET Courses
Please call us 01946 004411 to book your course or book online now.
OET On-Campus Course (Uttara, Dhaka)
24 hours OET sessions and 8 hours Language club sessions
Run by highly experienced experts
Free Printed Books and class handouts
Free mock test
Individualized  feedback
OET Online Crash Course
16 hours OET sessions and 6 hours Language club sessions
Run by highly experienced experts
Free printed Books and lecture sheets
Free mock test (On-Campus)
Personalized feedback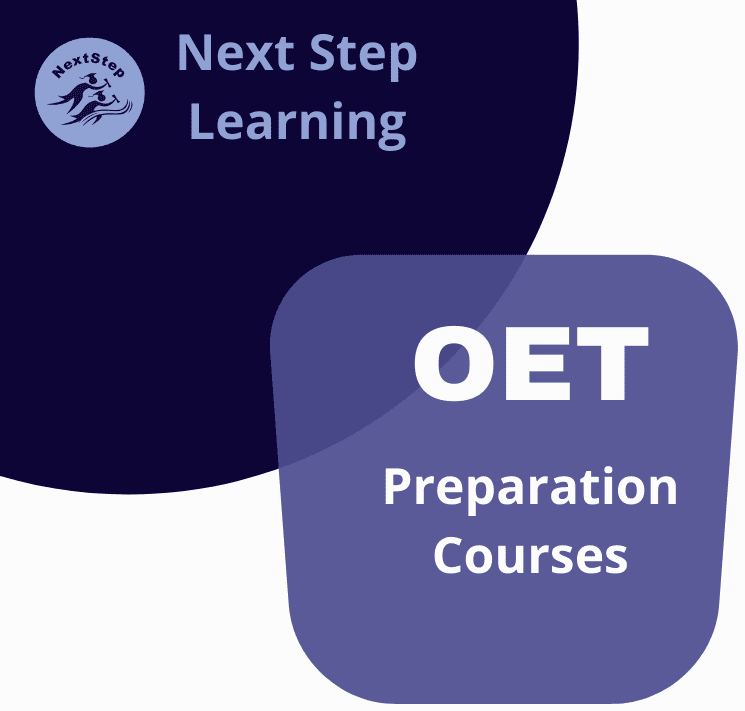 Why Next Step is the best OET coaching in Dhaka?
Next Step offers individualized step by step guidance with the OET preparation courses. Our batch sizes are quite small for personal attention. We also offer private one to one course. Please call us for more details.
Highly experienced experts
Top graded study materials
Free books and study materials
One to one feedback
Free full mock test
Free language club access.
Partial mock tests
Latest contents
Best OET coaching in Dhaka
Main test booking assistance
Online support for on-campus students
Excellent location (1 minute away from Uttara house building station).
Why OET?
Occupational English Test, also known as OET is an English Language proficiency test like, IELTS, PTE & TOFEL. Occupational English Test (OET) is an extra option for healthcare professionals like; doctor, dentists, physiotherapists, nurses and midwives.  Nevertheless, although it's a language test, the exam content is going to be real healthcare scenarios based which will make the healthcare professionals more comfortable without any doubt. You can attend OET in traditional paper based test or computer based test.
OET exam materials are specifically designed communication requirement of English-speaking healthcare workplace. So, most of the candidates feel quite comfortable with the test topics.
Nowadays, OET is being accepted immigration authority in UK  (UKVI), GMC as well as wide range of universities and colleges for healthcare degrees and course.
OET test is recognised by healthcare authorities and Universities, in Australia, New Zealand, UK, USA, Ireland, Dubai, Singapore, Namibia and Ukraine.
From the March 2013 the OET has been owned by Cambridge Boxhill Language Assessment Trust (CBLA), a joint venture between Cambridge Assessment English and Box Hill Institute.
Next Step on-campus (Uttara)  and online OET coaching in Dhaka, Bangladesh.
Please feel free to contact Next Step, the best OET coaching center in Dhaka for further information. Please visit our Uttara Campus at 10th Floor, Hossain Tower, 103, Dhaka Mymensingh Highway, Sector 7, (House Building)Uttara, Dhaka, Bangladesh for admission and free English assessment test. Please call us 01946 004411 (10am to 7.30pm everyday) for any enquiry.  You can also drop us a message via WhatsApp or messenger or you can request a call back in your convenient time. Good luck with your OET preparation. 
Please click here to know more about our IELTS courses. 
For free OET, Spoken English and IELTS tips please follow Next Step's YouTube channel  and you can also get many helpful IELTS and OET preparation tips by following our blog under tips & news section of this website.