IELTS for UK Visa and Immigration (UKVI)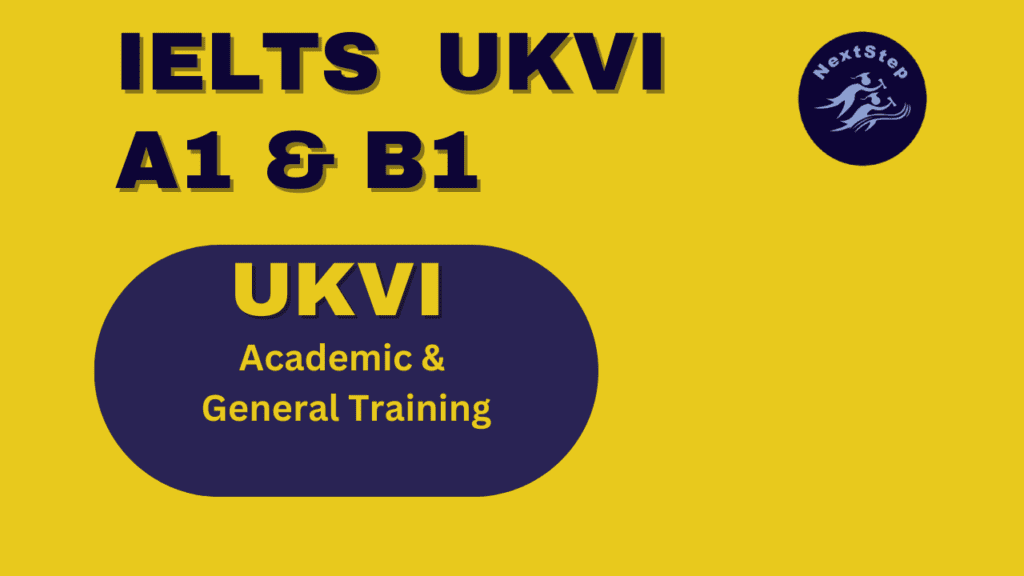 Next Step offers UKVI IELTS A1, B1, UKVI Academic & UKVI General Training (GT). UKVI IELTS is required for study, work and immigration to United Kingdom (UK).
UKVI IELTS A1 usually required for spouse visa.
B1 is required for business and work permit visa.
However, you might need UKVI GT IELTS for some work permit, specially, for the high skill job. Please check with your employer and UKVI authority.
UKVI academic is required for studying in UK.
UKVI IELTS A1 & B1 course (Short)
2 Weeks course
3 Classes per week
1 hours per session
Fee 10800
UKVI IELTS A1 & B1 Long course
4 Weeks course
3 Classes per week
1 hours per session
Fee 21600