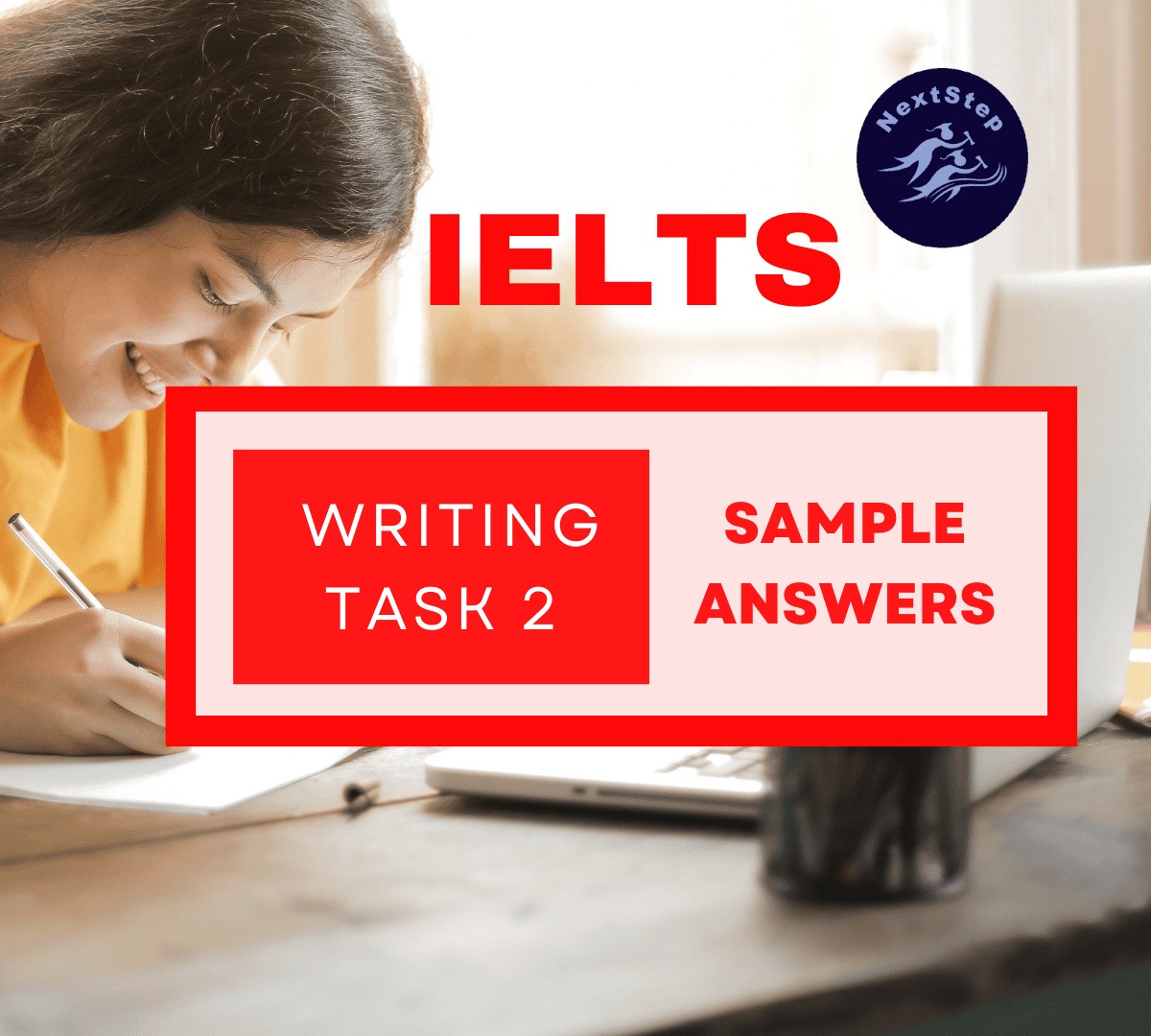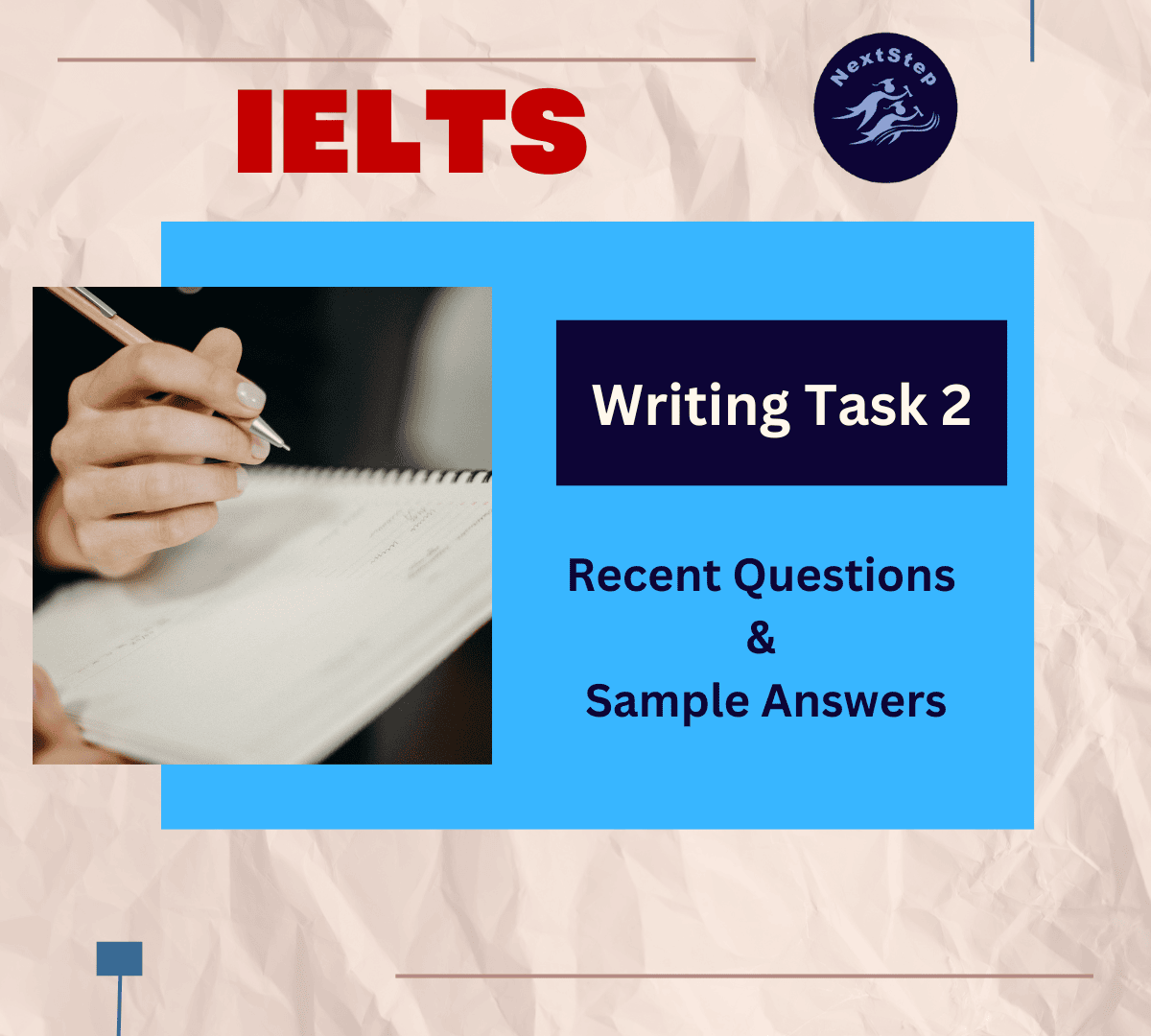 IELTS Writing Sample Answers
Recent IELTS Writing Task 2 Questions and Sample Answers
Question: Some people believe that technology has made man more social.
To what extent do you agree or disagree with this opinion?
IELTS Writing Sample Answers: 
A range of people believe that the spark of technology has made human beings a bit more social. I actually possess a mixture of opinions in this regard. It is true that technological sector has developed to a great extent in recent time, but it is also true that it has made people more active virtually rather making them more compassionate about participating in active conversation physically which to me is truly a matter of concern nowadays.
Technology has brought the world closer, so many people are enjoying the benefits of modern science in wide varieties of sectors in their lives. People are being found active on social media sites than they used to be before. Through the help of various online sites, people are making new friends, people can chat to get to know about someone unknown. By this way, an active virtual interaction has become very common specially in the time of pandemic. Online platforms are quite easy to use as well for making bosom friends.
On the contrary, the fact that people are getting detached of their family life due to the advancement of technology is also true. Nowadays, people remain so active in their virtual life that they are not focusing on their family aspects. People lack time for their families however due to using technology for a large amount of their time. People even can be seen using their mobiles while attending any occasion. They tend to make themselves popular on social media sites but they fail to remain mindful to enjoy a special moment with their close ones.
To recapitulate, I would like to say that it is true that technology has given people an easier life by giving them a chance to interact with more and more people, but it has some extreme drawbacks that are making people possess a schizoid personality type.
IELTS Writing Sample Answers: 
In some countries, the number of shootings increase because many people have guns at home.
To what extent do you agree or disagree?
Give specific reasons and examples to support your answer.
IELTS Writing Sample Answers:
The number of weapons is increasing day by day. People are possessing more such things nowadays. In my opinion, it will increase more in the future. That is why, shooting has increased these days since people are carrying more weapons along with them.
In developed countries, we can see that people have more rights of carrying weapons with them. Several mental wirings can be found in this regard. Nowadays, the number of crimes is increasing. People nowadays are committing more crimes. To protect themselves, some people are carrying licensed guns with them that provide them a sense of security within themselves.
Developed countries like America face more crimes especially juvenile crimes. Nowadays, adolescents are also involved in activities like smuggling, using drugs and many more. People do not feel safe in case travelling even in the field of finishing their daily activities. This might be a huge reason of carrying weapons along with them. People are now learning shooting and getting their license because law enforcing bodies are practicing liberal minds these days and allowing people to protect themselves readily.
Crime is the biggest reason of an increase in shooting. Apart from that, people are more independent nowadays. They follow the regulations of law enforcing agencies in a reduced form, rather they want to protect themselves. Other than that, carrying weapons have become very easy and people including criminals can easily access weapons. Because, trading of weapons is very easy and accessibility has this way reached to a great extent. That is why, shooting is also increasing in a number of ways.
Some people say that E-books and modern technology will totally replace traditional newspaper and magazines to what extent do you agree or disagree.
 IELTS Writing Sample Answers
Today's world is technology based. Nowadays, people are using a lot of technical sites and stuffs. That is why, the proneness to using tech sites has also increased to a tremendous extent. People are preferring electronic books and modern technology as well instead of reading books traditionally. I believe that this phenomenon has caused a change in people's habit for sure but it might not replace the whole traditional system because some people will never fail to satisfy their needs of learning by using a traditional way.
Electronic things are easy to handle. The usage of technology has rapidly grown up. People prefer online media due to its convenience, because these sites are really easy to use. People of all ages can learn the usage of online sites so that they can learn a lot of new things. Online sites are easily understandable. That is why, people prefer to read newspapers even by using online means.
People still prefer traditional way of learning things although online medium is getting preference. Some people still follow their habit. Some people believe that using online means causes a lot of health difficulties. Online sites are creating physical and mental problems to a great extent.
To recapitulate, online sites are getting popularity but due to a particular number of health difficulties, a range of people might not prefer it. These online habits create a range of behavioral issues as well.
IELTS Writing Sample Answers by Next Step 
Due to increasing popularity of digital marketing, TV ads and  newspaper ads revenue going down rapidly.
To what extent do you agree or disagree?
 IELTS Writing Sample Answers
The debate about the effectiveness of traditional advertising mediums like television and newspaper in comparison to digital marketing has been raging for a few years now. While it is true that the popularity of digital marketing is on the rise, it is not necessarily the case that this has caused TV and newspaper ad revenue to go down rapidly.
To begin with, digital marketing is far more cost effective than traditional advertising mediums. The cost of setting up and running a digital marketing campaign is much lower than traditional advertising, so businesses can reach many more people for a fraction of the cost. This cost-effectiveness has caused more businesses to move away from traditional advertising mediums and invest more in digital marketing.
However, it is important to note that traditional advertising still has its place in the marketing mix of businesses. Traditional advertising still has the power to reach a wide audience, especially in certain demographics. For example, TV commercials are still the most popular way to reach a large audience, so businesses can still use them to target their desired demographic.
Moreover, traditional advertising can still be effective in creating brand awareness, even if it does not necessarily lead to direct conversions. As such, businesses can still use traditional advertising to create visibility for their brand and then use digital marketing to convert the audience into customers.
In conclusion, while digital marketing is becoming increasingly popular, this does not necessarily mean that TV and newspaper ads revenue is going down rapidly. Traditional advertising still has its place in the marketing mix and can be used effectively to create brand awareness and reach a large audience.
IELTS Writing Sample Answers by Next Step